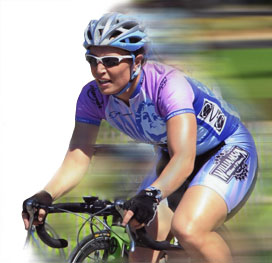 The CAPITOL VELO CLUB is a women's road cycling club based in Madison, Wisconsin. Our focus is on developing women's skills in road riding and racing. Our membership has a range of interests including riding for fitness, road racing, cyclocross, track racing, triathlon, adventure racing, and touring.

The CAPITOL VELO CLUB made its debut in 1989 as the first all women's cycling club in the state. The club distinguished itself by focusing on racing tactics and skill-based training rides and clinics. CVC today is dedicated to helping women develop the technique and strength to ride more proficiently whether racing on the road, track, dirt, riding with Bombay Bicycle Club, or touring on weekends. For more on the history of women and cycling, click here.
our mission
To help women become more skillful cyclists and enjoy cycling for sport, fitness, and transportation.
Every time I see an adult on a bicycle, I no longer despair for the future of the human race. —H.G. Wells